About Karyn
Health Coach for Integrative Medicine Strategists
Member of the Medical Review Board for Weil Lifestyle LLC & Dr Weil.com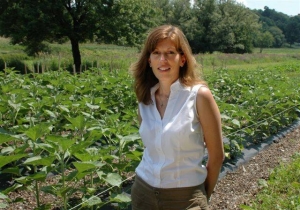 Karyn Bender has served in community healthcare for over 15 years as a holistic health counselor, integrative pharmacist, Member of Dr Andrew Weil's Medical Review Board, and adjunct faculty for Massachusetts College of Pharmacy. She received her B.Sc. in Pharmacy from the Bouvé College of Pharmacy at Northeastern University in Boston, MA. Karyn subsequently pursued her passion for whole health and nutrition counseling at the Institute for Integrative Nutrition in New York City. She has studied both preventative and curative integrative approaches to medicine with Dr. Herbert Benson's Mind Body Institute, Marc David's Psychology of Eating, and Dr. Judith Orloff's Intuitive Healing professional development course for medical practitioners. Karyn is currently studying Foundations in Herbal Medicine with Dr Tieraona Low Dog, and is a Doctor of Metaphysics Candidate in independent study with Rev. Dr. Susan Corso.
Karyn has been a health counselor at Visions HealthCare in Wellesley, MA, and taught holistic nutrition classes at Berklee College of Music's LiveWell Program in downtown Boston, MA. She is co-creating media projects with Emmy Award-winning Front Line producer Teja Arboleda of Entertaining Diversity; these projects bring attention to the disparity of health awareness in diverse populations and cultures.
Karyn currently has a private integrative health coaching practice, also works for Integrative Medicine Strategists LLC, community pharmacy, speaks to groups, and teaches classes. On a personal note, she is a mom, a runner, a hiker, a cook, an avid organic farming proponent, an herbalist, and continues to enjoy theater, music, pottery, writing, cycling and yoga.
Contact Karyn today to find out how she can help you live a happier, healthier life.